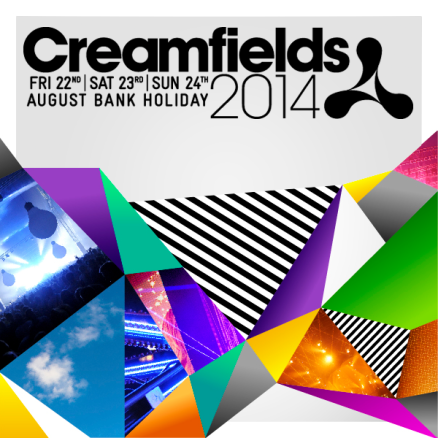 Creamfields 2014
Beginning:

22 - Aug - 2014

Time:

12:00

Location:

Daresbury, Cheshire, UK

Cost:

Sold Out

Website:

www.creamfields.com
Creamfields is undeniably one of the world's biggest, most impressive music festivals. The first dance festival to set out to provide the clubbing experience in a large outdoor arena, and which has since gone on to become the most renowned and popular open air electronic music festival in the world.
Boasting a rich dance music heritage, consistently providing world class lineups, DJs at the top of their games, and an unbeatable atmosphere; Creamfields rightly deserves its incredible reputation. The lineup regularly mixes together an eclectic mixture of genre breaking pioneers from across the DJ and live music spectrum, held across various stages and arenas.
This year is going to be no exception.
Creamfields has become an award winning establishment, being voted 'Best Festival' in the Music Week Awards, beating off other huge festivals including Glastonbury, Reading, and V Festival.
If electronic music is your thing, then Creamfields is unbeatable. Widely imitated, never replicated, the original and best dance music festival is, and will remain, Creamfields.