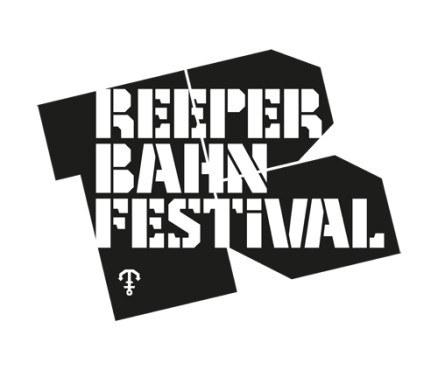 Reeperbahn Festival 2014
Beginning:

17 - Sep - 2014

Time:

06:00

Location:

Hamburger Reeperbahn, Germany

Cost:

ab 24,00 €

Website:

www.reeperbahnfestival.com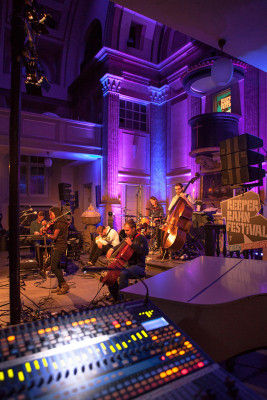 International  Talents,  Trends  &  Trade:
Spartenübergreifend  hat  sich  Deutschlands  größtes
Clubfestival in  die  Terminkalender  der  Musikfans
und der Musikwirtschaftenden aus aller Welt eingebrannt
und ist aus dem internationalen Musikbetrieb
nicht mehr wegzudenken.
Zum neunten Mal wird das Reeperbahn Festival vom 17. – 20. September 2014
mit umfangreichem Programm überraschen, neugierig machen, Handelsplattform sein, erfreuen, informieren,
provozieren, zusammen‐ und zum Feiern bringen, wenn der ganze Kiez im Einklang aus Musik, Kunst und
Business schwingt.
Line-Up 2014
The Subways, MAXIM, All The Luck In The World, MANTAR, Bilderbuch, Jens Friebe, Jaakko Eino Kalevi, Die Nerven, Talisco, Naomi Pilgrim, Daniel James, Malky, Gengahr, AnnenMayKantereit, Lilly Wood & The Prick, Boys Noize, ASA, Esben And The Witch, Antilopen Gang, Audience Killers, BEA, Carnival Youth, David Douglas, Djedjotronic, Gingerpig, Jara, Liam Finn, Monomyth, Navarone, Nick Hakim, Pale Grey, Playground Zer0, SCTNST, Shaking Godspeed, Taymir, Tears & Marble, The Deaf, The Shanks, The Sound Poets, The Wytches, Tim Akkermann, Angel Olsen, Alcoholic Faith Mission, Anthony Chorale, Blonde Redhead, Bored Nothing, Berndsen, Bring The Mourning On, Bokka, Cold Specks, Charlie Boyer & The Voyeurs, Canja Rave, Dark Horses, Egotronic, Ezra Furman & The Boyfriends, Exclusive, Einar Stray Orchestra, Eaves, East India Youth, Fjort, Float Fall, Fat White Family, Frankie Chavez, Feral Stray, Golden Kanine, Gossling, Heisskalt, Heinrich, Hozier, I am giant, INVSN, Intergalactic Lovers, Jesper Munk, Jennie Abrahamson, Judith Holofernes, Jack Garratt, Josh Record, Jackson Dyer, Jenny Wilson, Kid Simius Live, Klaus Johann Grobe, Kamp!, Leoniden, Lambert, Luca Vasta, Lonely The Brave, Love A, Matula, Natas Loves You, NEOV, Nimmo An The Gauntletts, Oliver Tank, Olivia Anna Livki, Oscar & The Wolf, Purple Ferdinand, Rae Morris, Rüfüs, Rodrigo Amarante, Superfood, Sylvan Esso, Samaris, Sinkane, Sway Clarke II, Svavar Knútur, Skip The Use, The Pepper Pots, Tina Dico, Truls, Team Me, Traumahelikopter, The Do, The Mispers, The Weatherman, The Majority Says, The Bohicas, Truckfighters, Watsky, Wolf In Loveland, Wild Smiles, Yalta Club.