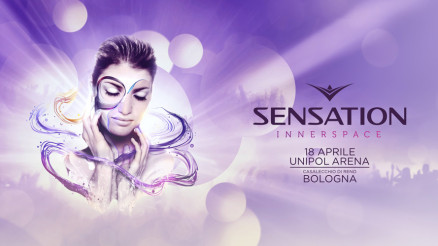 Sensation Italy 2015
Beginning:

18 - Apr - 2015

Time:

10:00

Location:

Unipol Arena, Casalecchio di Reno, Italy

Cost:

ab 85,00 €

Website:

www.sensation.com/italy
Can you feel the excitement! After two mind-blowing editions in 2013 and 2014 we are thrilled to come back to Bologna. Sensation, The World's Leading Dance Event, returns to Italy with a new show on Saturday – April 18th – 2015 in the Unipol Arena.
The show: Innerspace
Innerspace, this year's show, takes you on an inner journey directed towards awakening through seven different moments. The show evokes a sense of enlightenment.
The message? Capture the moment, live in the present and don't think of the past or the future. Gather together with your friends and Celebrate Life!
Expect to be amazed by an overwhelming 3-dimensional light experience, immense lotus flowers in the middle of the arena and spectacular aerial dancers.