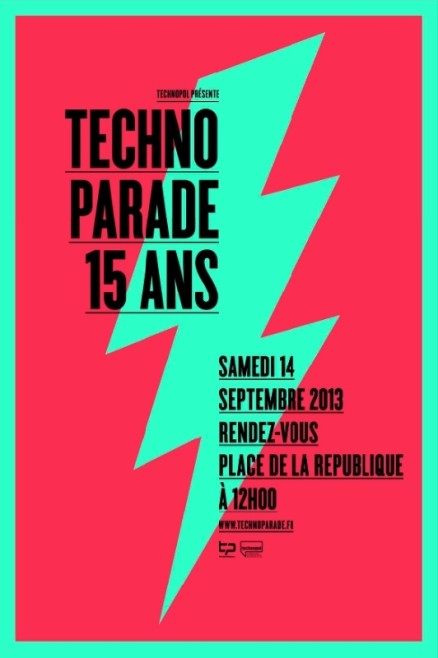 Techno Parade 2014
Beginning:

14 - Sep - 2014

Time:

12:00

Location:

Paris, France

Cost:

free

Website:

http://www.technoparade.fr
Saturday 14th September, 2013, from 12pm to 6.30pm, the biggest French electronic music event will celebrate his 15th anniversary.
The second-biggest free outdoor musical event in France (after the Fête de la Musique), the parade began as a protest against the government's repression (organized by Charles Pasqua, former minister of Police) of electronic music when it became popular in France in the early '90s. Only in 1998 did its prime supporter, the Technopol, an association supporting electronic music, persuade the government to recognize it as a musical culture.
"Biological" father of the event, respondent of all the cultures and the liberties, Jack Lang, former France Culture Minister, accepted to be the Godfather of this 15th edition. He was the one who approved the first edition.
Popof, Form Music label creator and member of Heretik Sound System had been elected by Technopol as the musical Godfather of the parade this year.