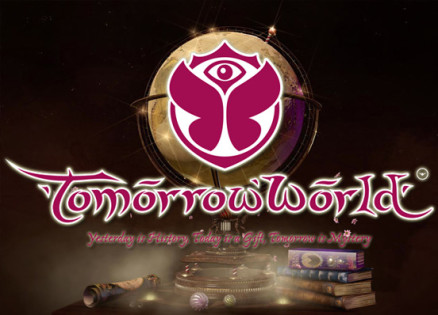 TomorrowWorld 2014
Beginning:

26 - Sep - 2014

Time:

12:00

Location:

Chattahoochee Hills, Georgia, US

Cost:

Full Madness Pass $ 357,00

Website:

www.tomorrowworld.com

TomorrowWorld is a 3-day music festival (and 5-day camping experience) nestled within 8,000 acres of expansive forests and lakes known for mind-blowing décor, massive artist line-ups, A-class camping, and gourmet food. In 2013, TomorrowWorld was the first European electronic music festival of its scale in the US and the first US festival to set a minimum age of 21. The Fairytale continues… TomorrowWorld returns September 26-27-28, 2014.
Hailing from Belgium, the mother festival of TomorrowWorld, Tomorrowland, will celebrate its 10-year anniversary this July. To mark this anniversary, two weekends will play host to the sold out pilgrimage of over 350,000 International guests. The magic and inspiration of TomorrowWorld is crafted from Tomorrowland, where stages and concepts come to life, experiences are created, and musical explorations are made.
This September 2014, the second edition of TomorrowWorld will take place in Chattahoochee Hills, just outside Atlanta, Georgia. Join thousands of friends from around the world for the experience of a lifetime … Welcome to TomorrowWorld!
Lineup Tomorrowland 2014:

For more information check out TomorrowWorld's site.