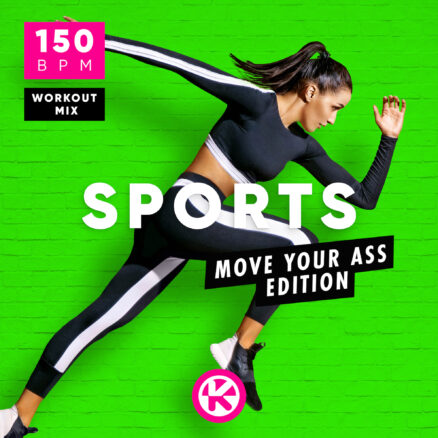 This Album is available NOW You can purchase / stream this Album HERE
KONTOR SPORTS – MOVE YOUR ASS EDITION
Release date:

2022-05-20

Label:

KONTOR RECORDS
Die "Kontor Sports" ist die perfekte musikalische Begleitung für das wöchentliche oder auch tägliche Sportprogramm und erscheint einmal im Monat. Ob beim Kraft- oder Cardiotraining, dieser Mix bringt dir die Motivation direkt durchzustarten und stets mit Vollgas beim Workout dranzubleiben.
Die "Kontor Sports" enthält Scooter Mega Hits in Kooperation mit Größen wie Dimitri Vegas & Like Mike, Timmy Trumpet, Harris & Ford, FiNCH oder auch Jebroer in einem einstündigen 150 BPM Workout Mix für die perfekte Trainingsmotivation.
Die pushenden Beats von Deutschlands erfolgreichstem Technoact Scooter liefern dir den idealen Soundtrack für dein persönliches Workout, bringen dein Training auf ein ganz neues Level und motivieren dich zur absoluten Höchstleistung.
Der "Kontor Sports – Move Your Ass Edition" ist ab dem 20.05.2022 als Stream & Download erhältlich!
TRACKLIST
Scooter – Move Your Ass!
Scooter & Harris & Ford – God Save the Rave
Scooter & Finch Asozial – Bassdrum
Scooter – The Logical Song
Scooter – Nessaja
Scooter – Hyper, Hyper
Scooter & Marc Acardipane & Dick Rules – Maria (I Like It Loud)
Scooter – How Much Is the Fish?
Scooter – Weekend!
Scooter – Endless Summer
Scooter – FCK 2020
Scooter & Jebroer – My Gabber
Scooter & Timmy Trumpet – Paul Is Dead
Dimitri Vegas & Like Mike & Scooter – We Love Hardcore
Scooter Jumping – All over the World
Scooter – Devil's Symphony
Scooter – One (Always Hardcore)
Scooter – J'adore Hardcore
Scooter – Groundhog Day
Scooter The Question Is What Is the Question?