Lost Frequencies – Less Is More
Nach den weltweiten Erfolgen von "Are You With Me", "Reality"  und "Beautiful Life", sowie seiner aktuellen Single "What Is Love 2016", präsentiert  Lost Frequencies alias Felix de Laet am 21. Oktober 2016 sein lang erwartetes Debütalbum "Less Is More".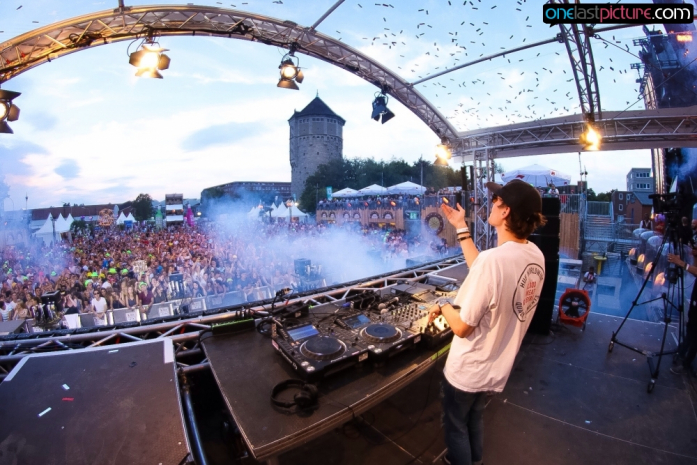 Mit seinem Hit "Are You With Me" gewann der sympathische Belgier in diesem Jahr zwei ECHOs in der Kategorie "Hit des Jahres" und "Dance International". Darüber hinaus wurde "Are You With Me" mit über 66.000 Einsätzen zum meist gespielten Song im Deutschen Radio gekürt und zweifach mit Platin sowie dreifach mit Gold ausgezeichnet. Auch der Nachfolge-Hit "Reality" landete auf Platz #1 der Charts und erlangte Gold- und Platinstatus.
Hier könnt ihr in das Album reinhören:
Tracklisting:
Lost Frequencies feat. Axel Ehnström – All or Nothing
Lost Frequencies – What Is Love 2016
Lost Frequencies feat. Sandro Cavazza – Beautiful Life
Lost Frequencies feat. Jake Reese – Sky Is the Limit
Lost Frequencies feat. Janieck Devy – Reality
Lost Frequencies – Dance with Me
Lost Frequencies – In Too Deep
Lost Frequencies feat. Joakim Wilow – Dying Bird
Lost Frequencies – Funky'n Brussels
Lost Frequencies – Send Her My Love
Lost Frequencies feat. Nick Schilder – Lift Me Up
Lost Frequencies – Are You with Me
Lost Frequencies – St. Peter
Lost Frequencies – Selfish Love
Lost Frequencies – Footsteps in the Night
Lost Frequencies – What Goes Around Comes Around