Q-BASE 2016 – Die Hards Only
Mixed by Frequencerz, Code Black, Tha Playah, The Outside Agency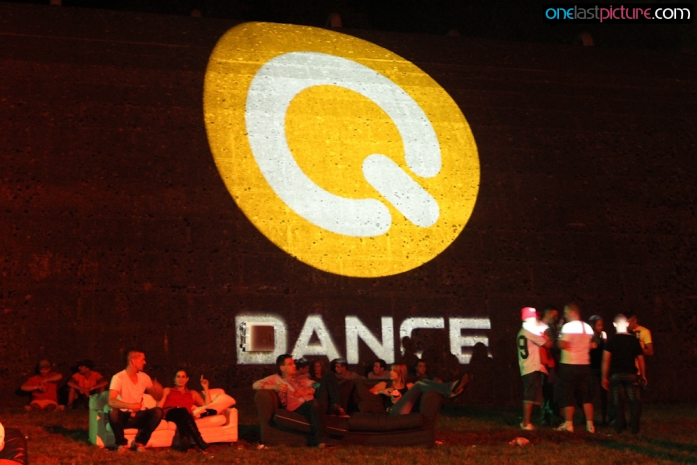 Der unangefochtene Meister der Hardstyle Festivals ist ganz oben auf jeder "Bucketlist" aller Raver. Und das aus gutem Grund… Wahre Hardstyle-Fans erkennen ohne jeden Zweifel an, dass dies das ultimative Underground-Erlebnis ist. Am 10. September 2016 lässt Q-BASE seine harten Beats auf dem Flugplatz von Weeze ertönen. Die Hards Only!
Gute Traditionen sollten bewahrt werden, und genau deshalb haben Q-Dance sowie Be Yourself Music eine krachende Q-BASE Compilation zusammengestellt, die alle härteren Stile verkörpert. Die erste Seite wird von Frequencerz gemischt, der die Zuhörer auf eine Reise zu Rawphoria mitnimmt. Ihre mit Spannung erwartete Hymne "Die Hards Only" wird bereits heiß diskutiert und ist der perfekte Auftakt für mehr als vier Stunden von Q-BASE.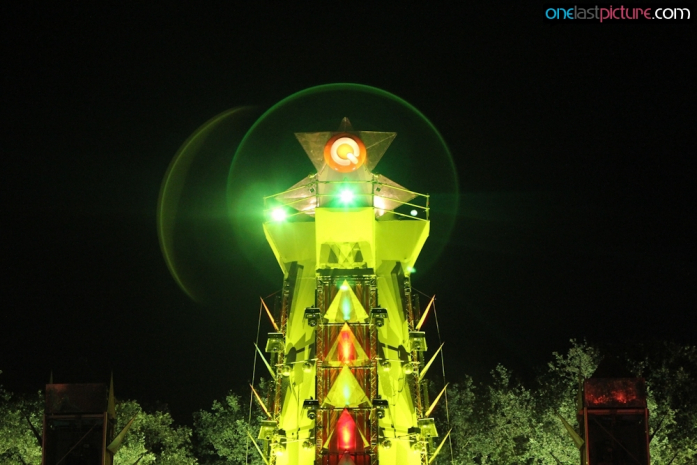 Mix-CD Nr. 2 ist ein Special von WE R (dem Label von Brennan Heart), das eine eigene Bühne auf dem Festival hosted. Gemixt von Code Black und voll frischen, euphorischen Bangers wie "Be Here Now" von Brennan Heart and Jonathan Mendelsohn oder "Gravity" von Andy SVGE.
Tha Playah zeigt, was eine gute Hardcore-Party ausmacht. Noize Suppressor, Angerfist, N-Vitral Miss K8 … Die besten Namen in der Szene sind vertreten.
Die Party klingt stilgerecht mit The Outside Agency aus, die für den immens populären, industriellen PRSPCT Sound stehen. Ein fetter und vielseitiger Mix mit den besten, aktuell angesagten Sounds, einschließlich der Q-BASE PRSPCT OST Bulletproof und "The Ultimate Hunter" von N-Vitral & The Outside Agency.
Tracklisting Q-Base 2016
CD1 – Mixed by Frequencerz
Frequencerz – Die Hards Only (Q-BASE Anthem 2016)
Frequencerz – A Muse
Psyko Punkz – Spaceship
Frequencerz & Da Tweekaz – Full Control
Hard Driver – Welcome
Coone & Frequencerz – Breaking Mad
Frequencerz & Tartaros feat. MC Jeff – Wolfpack
Ran-D & Alpha2 – Blinded
B-freqz – The Crew
Frequencerz – 12FU
Adaro & Endymion – Rock & Roll
Frequencerz feat. MC Jeff – Shotgun
Endymion – F#ck Up The party
Hard Driver & Adaro – The Party Never Dies
Frequencerz & E-Force – Gods
Public Enemies – Six Million Ways To Die
Ran-D – Eardamage
Frequencerz – Open Your Mind
Degos & Re-Done – Die Slowly
Frequencerz – Freqolution
Adaro – Murder
Warface & D-Sturb feat. Kim Leyers – Focus
B-freqz – Techno
CD2 – Mixed by Code Black (WE R Special)
Da Tweekaz & Code Black & Paradise – See The Light
Brennan Heart & Jonathan Mendelsohn – Be Here Now
Bioweapon – Make A Move
ANDY SVGE – Gravity
Crisis Era – Party Up
Zatox – Sunlight (Sub-Mix)
Wasted Penguinz & Crisis Era – Take Me Away
Audiotricz – Inception
Brennan Heart aka Blademasterz – Still Here
Code Black – Are You Ready
Audiofreq, Code Black & Toneshifterz – Dragonblood (Defqon.1 Australia Anthem 2016)
Aztech & NSCLT – Down Tonight
Brennan Heart – Hold On To Tomorrow
Concept Art – Keep It High
Brennan Heart & Far East Movement feat. Casey K – Novacain
Sub Sonik feat. MC Nolz – Free Your Mind
Outbreak – Blackout
CD3 – Mixed by Tha Playah
Tha Playah feat. MC Alee & Tha Watcher – D.H.O. (Q-BASE Warehouse OST 2016)
AniMe – Bass For Your Face (Art of Fighters Remix)
Meltdown – The Next Level
Javi Boss & Broken Minds – Kracking
DJ Mad Dog – Dogfight
Noize Suppressor & Angerfist – Back With The Hard Street Shit
Hellsystem – Buy Or Die
Noize Suppressor & Tha Playah feat. MC Nolz – Headshot
Amnesys & Tommyknocker – Blackout (Official Ground Zero Hardcore 2016 Anthem)
N-Vitral & Angerfist – Fist In Your Face
The Outside Agency & N-Vitral – Sam's Gospel
Crossfiyah – Dominate
Furyan feat. Alee – Methods Of Mutilation
Evil Activities – God Damn Noise
Predator & Catscan – Original
Tha Playah – Get Hard
Noize Suppressor – The Return of Bike's Drum (The Outside Agency Remix)
N-Vitral – Bassface
Miss K8 – No More Jokes (Unexist Remix)
Furyan & D-Fence – Fastlane
Angernoizer & Vandal!sm – Peptalk
Scarphase – Phase One
Andy The Core & Sei2ure – Death On Demand
OGM909 – King Of Fire
CD4 – Mixed by The Outside Agency
The Outside Agency – Hidden Strengths (Fracture 4 Remix)
Mindustries – Death Rattle
The Outside Agency – Surreal (Wavolizer's Unreal Remix)
Dither & Deathmachine – Entropy
The Outside Agency – DMT
Tymon – Fade to Black
Mindustries – Other Dimensions
Tymon – Instakill
Somniac One – Forsaken
Dither & Wavolizer – Time Bomb
The Outside Agency – The Killing Feels
Monster Group – Funeral Grab
Ambassador21 – We Are Legion (Matt Green Remix)
Triax – Relinquish All Control
Tymon – Poison Hate
Micromakine – Null Point
Hallucinator & The Outside Agency – The Desert
Mindustries – Change Everything
Deathmachine – I Know
Sei2ure & Thrasher – Revolution
The Outside Agency – Poisoned
The Outside Agency & N-Vitral – The Ultimate Hunter
Detest – Witch Hunt (The Outside Agency Remix)
Strange Arrival – The Lucky Few
Sei2ure – Massive On The Bass
The Outside Agency – Bulletproof (Q-BASE PRSPCT OST 2016)
The Outside Agency – Deep Sleep
N-Vitral & Ophidian – Chaos
Dither – FOWYC
The Outside Agency – Hours & Dreams (Detest Remix)