Mysteryland – The Netherlands 2016
Beginning:

27 - Aug - 2016

Time:

12:00

Location:

Haarlemmermeer, nearby Amsterdam, NL

Cost:

from 61,50 euro

Website:

www.mysteryland.nl
Mysteryland The Netherlands gibt das vollständige Programm mit über 300 Acts aus Musik, Kunst und Kultur bekannt.
Heute verkündet Mysteryland, das älteste Elektronik-Festival der Welt, sein gesamtes Programm für das diesjährige Wochenend-Spektakel. Das Festival findet am Samstag, 27. August, und Sonntag, 28. August, in Haarlemmermeer statt und stellt erneut Musik, Kultur, Kunst und Nachhaltigkeit in den Mittelpunkt. Auf dem Line-Up stehen Weltklasse-Player wie Diplo, Afrojack, Martin Garrix, Galantis (LIVE), Sam Feldt, Robin Schulz, Tchami, Gorgon City, Seth Troxler, Dave Clarke, Surgeon featuring Lady Starlight, Wildstylez, Brennan Heart, A-Trak und Sander van Doorn. Einige neue Namen im ohnehin schon kolossalen Programm sind KSHMR, Quintino, R3hab, Larry Tee, Robert Owens, What So Not, Darq E Freaker, Heidi & Cajmere, Tommie Sunshine, Joost van Bellen und Angerfist. Tickets für Mysteryland sind jetzt im Vorverkauf erhältlich auf tickets.mysteryland.nl.

Grammy-Gewinner neben Nachwuchstalenten
Diplo, zweimaliger Grammy-Gewinner und Mastermind von Major Lazer, der schon mit Beyoncé, Madonna, Skrillex und Justin Bieber zusammengearbeitet hat, wird am Sonntag die Mainstage mit einem spektakulären Finale schließen. Ein weiterer Grammy-Gewinner, der niederländische DJ und Produzent Afrojack, der vor kurzem mit seinem Hit "Hey" großen Erfolg hatte, liefert die Abschlussshow für den Samstag. Weitere Acts auf der Hauptbühne sind in diesem Jahr Martin Garrix, KSHMR, Sam Feldt, Robin Schulz und Lost Frequencies. Mehr als 300 weitere Künstler finden sich im Line-Up auf der Festival-Webseite mysteryland.nl.
Alle bedeutenden elektronischen Musikstile sind vertreten
Dieses Jahr platzt Mysteryland an zwei ganzen Festivaltagen aus allen Nähten, mit Sounds von EDM bis Afrobeat, Techno bis Hiphop und Hardstyle bis Disco. Zu den Mitwirkenden gehören u.a. Q-dance, Spinnin' Sessions, Elrow, Dave Clarke Presents, Milkshake Festival, Kris Kross Amsterdam, The Partysquad presents Rebel Yard, Radio Noet Noet, Studio Barnhus und Triphouse Rotterdam.
Renommierte Kunstinstallationen
Das diesjährige Kultur & Kunstprogramm von Mysteryland ist Weltklasse. Mehrere führende internationale KünstlerInnen entwerfen Installationen für das Festival. Die Hauptbühne wird von der Amerikanerin Kate Raudenbush entworfen, die besonders für ihre Arbeit beim Burning Man Festival bekannt ist. Als Geste an die Bewohner der Stadt Haarlemmermeer schafft das Künstlerduo ATM neben der berühmten Pyramide ein bleibendes Kunstwerk aus wiederverwertetem Holz. Das Kollektiv WERC wird am Fuße der eindrucksvollen Pyramide eine Lichtinstallation auf dem Wasser anlegen, bei der alle leuchtenden Elemente sich unabhängig voneinander bewegen.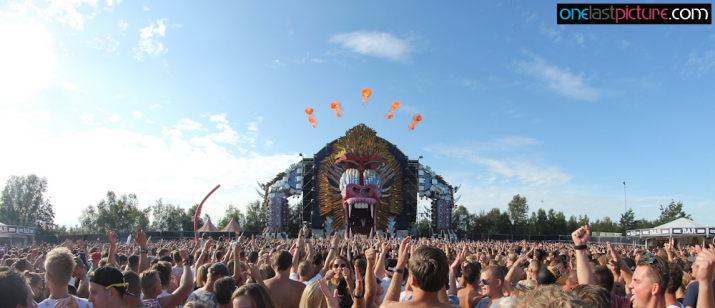 Line-up Saturday August 27th.
All artists in alphabetical order.
MAINSTAGE
Headlining Act:
Afrojack
Curbi
Don Diablo
Galantis (live)
KSHMR
Lost Frequencies
Sam Feldt
Sleazy Stereo
THE BIG TOP HOSTED BY SPINNIN' SESSIONS
Bolier
Bougenvilla
Firebeatz
Jay Hardway
MC Haits
Mike Williams
Pep & Rash
Quintino
R3hab
Sander van Doorn
Tony Junior
Q-DANCE
Audiotricz
Brennan Heart
Coone
Frequencerz
Hard Driver
Luna
MC Villain
NCBM
The Viper
Wasted Penguinz
Wildstylez
ELROW
Eddy M
Ici Sans Merci
Marc Maya
Santé & Sidney Charles
Seth Troxler
SKREAM
Tom Trago
OPACITY
Boddika
Haeken
JP Enfant
KARENN (live)
Luke Slater
ROD
Stefan Vincent
CIRCUS OF LIFE
Special guest:
MK
Coyu
East & Young
Eton Messy
Franky Rizardo
Mike Mago
RIVA STARR
TCTS
YAX.X
SUPERTOYS
Cleo
DiscTwins
Doppelgang
Fashionpack
Jodie Harsh
Larry Tee
Tommie Sunshine
Valentijn de Hingh
VIEZE POEZENDEK
Anne-Fay
Bush Bush
Christal Empire
CMC$
Covergirl Sunny
Darq E Freaker
Hey Girl Hey
Mitchel Kelly
Phalerieau & Alainde Lon
The Flexican & Sef
RADIO NOET-NOET
András
Arif
Radio Noet-Noet
Sadar Bahar
BOLLYWOOD BAR: STUDIO BARNHUS X TRIPHOUSE ROTTERDAM
Baba Stiltz
Frits Wentink (live)
Steven Pieters & Khalil
Studio Barnhus (Axel Boman, Kornél Kovács, Pedrodollar )
Taylan Alan & Martinos Tsavidis
HEINEKEN X KRIS KROSS AMSTERDAM
Alamaison
Boehmer
Dennis Branko
DJ Turne
Girls Love DJs
GTA
Kris Kross Amsterdam
Naffz
Puinhoop Kollektiv
Snelle Jelle
Walter Looks
CRAZY TOWN
A.S.S.
Bot & Beautiful
Cherr du Perr & Darling 10
Childsplay
FeestDJRuud
Henzel & Vingerwerk
Mia More
Onderkoffer
Super Social
Vriendje van Ferry
HEALING GARDEN
Circle of Shells
Dansmeditatie by Sanna Holdert
Despacho by Light Up Today
Drishti Beats
Hang by Thomas Kwakernaat
Hypnotrain
Idodidid & Rque
Phrixus
Raagmala Suite
Roger Spees
Scents of Music
Sjamanistische Transreis
Studio Harten Aas
Tandava Mediatie
Vijf Ritme Sessie
CULTURE & ARTS
Antal Ruhl
Atelier Ari
ATM
Bacchus Wijnfestival
Buro Curious
Circus Engelbrecht
Cocktails & Lulverhalen
Covenant Soundsystem
Crooning Jazz Club
Duke of Tokyo
Kate Raudenbush
Marchien Bel
Ninjin
Onno Poiesz
Rob van Dam
Robert Bose
Studio Toer
The Amazing Agency
WERC
Line-up Sunday August 28th.
All artists in alphabetical order.
MAINSTAGE
Headlining Acts:
Diplo | Martin Garrix
Boys Noize
De Jeugd van Tegenwoordig
East & Young
Gorgon City
Hugel
Robin Schulz
Tchami
Q-DANCE
Adaro
Angerfist
Atmozfears
Bass Modulators
Charly Lownoise & Mental Theo
Da Tweekaz
Frontliner
Kutski
MC Villain
Rebourne
Sound Rush
ELROW
Andres Campo
Apollonia
Heidi & Cajmere
Michel de Hey & Benny Rodrigues
Patrick Topping
Reinier Zonneveld
Toni Varga & De La Swing
DAVE CLARKE PRESENTS
Dave Clarke
Detroit Love: Carl Craig & Stacey Pullen
Gary Beck
Green Velvet
Joran van Pol
Rebekah
SURGEON & LADY STARLIGHT LIVE
HEINEKEN X THE PARTSYQUAD PRESENTS: REBEL YARD
Alvaro
A-Trak
Boaz van de Beatz
Cesqeaux
Dirtcaps
DJ Punish
Lady Bee
Ronnie Flex & Lil' Kleine
Rugged
The Partysquad
What So Not
SUPERTOYS
Doppelgang
Egbert-Jan Weeber
Hard Ton
Jeff Solo
Joost van Bellen
Kim Ann Foxman
Martin Duvall
The Sweetbeats
IS BURNING
Andy Butler
Boris
Carlos Valdes & Sandrien
Chez Damier
Robert Owens
Titia
RADIO NOET-NOET
Africaine 808 (live)
Nozinja (DJ)
Oceanic
Radio Noet-Noet
Woody
BOLLYWOOD BAR
Baris K & Afrobot
Kejeblos
Steele Bonus & Calypso Steve
CRAZY TOWN PRESENTED BY FEESTDJRUUD
ANBU NEVLO
Bennie Disko
Daisy's Dj Team
David Ghetto
Dr Phunk
FeestDJRuud
Flamboyant
Fountain of Youth
JPackmc
Mike Cervello
The Galaxy
CULTURE & ARTS
Antal Ruhl
Atelier Ari
ATM
Bacchus Wijnfestival
Buro Curious
Circus Engelbrecht
Cocktails & Lulverhalen
Covenant Soundsystem
Crooning Jazz Club
Duke of Tokyo
Kate Raudenbush
Marchien Bel
Ninjin
Onno Poiesz
Rob van Dam
Robert Bose
Studio Toer
The Amazing Agency
WERC