John Dahlbäck Exclusive Interview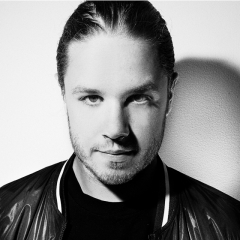 John Dahlbäck is one of the most versatile producers in today's dance music scene. Somewhere between underground instrumentals, funky downtempo tracks and pop floor-fillers like he is definitely one of the top players forward! Limits do not exist for him! And now John is the next big thing around the corner! His latest production "We Were Gods" was created in collaboration with the Swedish pop band Urban Cone and the rising producer Lucas Nord. The song is the perfect mix of a symbiosis of smooth, stylish set, merging synths in it with the right amount of indie rock. Learn more in our exclusive interview:
How did you become a DJ?
John Dahlbäck: I started as only a producer, and after a few years I sort of had to go out djing, something I fell in love with quickly. I actually borrowed to vinyl players from my dad's friend so I practiced on them until I felt ready.
How did it come to a cooperaction between you Urban Cone and Lucas Nord?
John Dahlbäck: I was doing a few remixes for this Swedish label, where Lucas Nord and urban cone was, so the label suggested they could do some vocals for a track.
When is your next gig in Germany?
John Dahlbäck: I have no idea to be honest.
What is your favourite plugin?
John Dahlbäck: massive
Which track is your most played track at this moment?
John Dahlbäck: probably my own track coming out soon called Sirens.
What do you say about the collab between Pauly D and Paris Hilton?
John Dahlbäck: sounds great!