Hardwell Crowned World's Number One DJ in DJ Mag's Top 100 Poll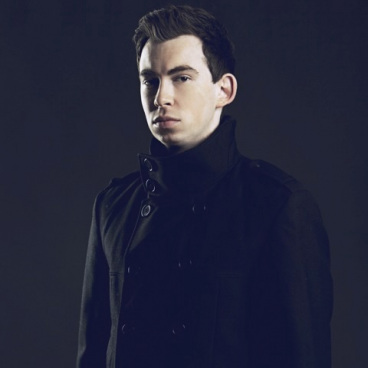 Dutch titan Hardwell has been crowned world's No.1 DJ in the 2013 DJ Mag Top 100 DJs Poll cementing his position as Holland's newest superstar DJ. Following in the footsteps of electronic icons Tiësto and David Guetta and seeing off fierce competition from the likes of Avicii and Armin van Buuren, the 25 year old Hardwell became the youngest ever DJ to earn the prestigious title of 'World #1 DJ' in the Top 100 DJ Poll.
12 months on from shooting up 18 places to rank #6 in the 2012 DJ Mag Top 100 Poll, Robbert van de Corput, better known as Hardwell has truly taken the world by storm and became one of the hottest festival–straddling superstars on the planet. From Creamfields to Coachella his fans have littered the crowd awash in banners, flags and t 'shirts bearing his name. A gesture Hardwell still finds touching, stating; "the commitment and effort the fans put into the shows with their signs and energy on the dancefloor is incredible. I'll never be able to thank them enough."
With his fans enthusiastically snapping up every release, eagerly seeking out every DJ performance and tracking his globetrotting exploits with a ferocious intensity across Facebook, Twitter, Instagram and YouTube. The rise of Hardwell as a young boy from the city of Breda into a ripened international superstar has become an inspiring tale for all young DJ/Producers around the world.
Having first established his name at the tender age of 14, Hardwell has since elevated his clubland standing to impressive, dizzying heights. His serving of big room bangers over the past year has seen a bundle of anthems sweep charts and dancefloors worldwide. Label boss of Revealed Recordings and having landed 6 consecutive #1's on Beatport, his studio output has never been more prolific or more on point. Records such as his anthemic hit "Spaceman," "Three Triangles (Losing My Religion)," "Countdown," "Jumper," alongside the hard-hitting track, "Apollo" and his scorching collaboration with Dyro and Bright Lights, "Never Say Goodbye" became some of the most played tracks this summer.
As a DJ his global headliner status has led to countless sold-out shows on both sides of the Atlantic, and now beyond with his I Am Hardwell world tour, which has sold out venues in Amsterdam, India, Singapore, London amongst others. His position as a mainstage stealing DJ was affirmed this year when his performance at the 2013 Miami Ultra Music Festival clocked up a staggering 6 million views in just 8 weeks and broke all records for the most watched Ultra live broadcast during UMF with over 80,000 people watching his set via the feed. Whilst his set at Tomorrowland amassed in excess of 1 million views in just a few days and has to-date been viewed over 12 million times on YouTube; the inexorable rate at which his DJ sets are viewed by fans around the world has made him the single most in demand live-set artist in the electronic scene today.
Commenting on this historic win, Hardwell said "wow, I've spent all my life dreaming of winning this award and now it has finally happened I'm completely speechless. I have so many people I'd like to thank but none more so than the fans. They have been incredible; their support at my shows and with my music has been out of this world. You really are the best fans in the world. Thank you so much."
The DJ Mag Top 100 DJs Poll is the biggest dance music poll of its kind in the world.  Now in its 20th anniversary, this year's poll broke all previous records with music fans from across the globe in over 170 countries casting more than 750,000 votes, cementing the DJ Mag Top 100 DJs Poll as the definitive list for the international dance scene.